Antique Brass Stand Clip Hand Victorian Style 11 x 3 3 Clips Made in Japan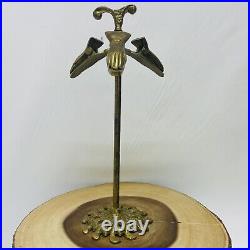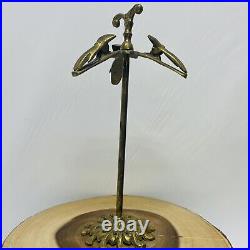 This antique brass stand clip is a stunning example of Victorian style and craftsmanship. The stand measures 11 inches in height and 3 inches in width and depth, and features three clips for holding items securely. The brass material gives the stand a beautiful, timeless look that will complement any decor. This stand clip is an original piece and was made in Japan.
Its sub-style is American, and it comes in a rich, brown color. The brand of this item is unknown, but its quality is undeniable. It is a unique and functional addition to any collection of antique furniture.