Antique Folk Art Victorian Framed Hand Momentous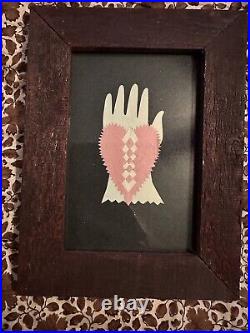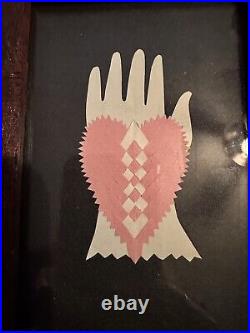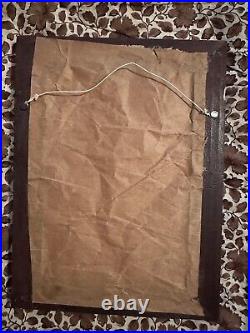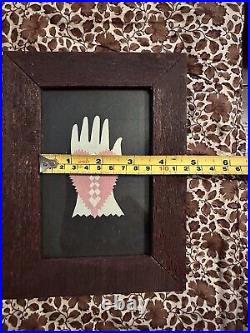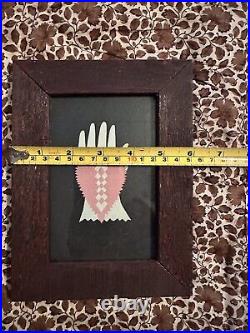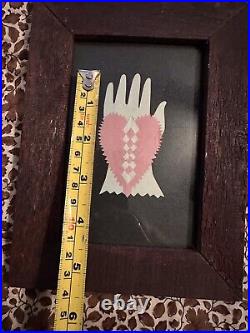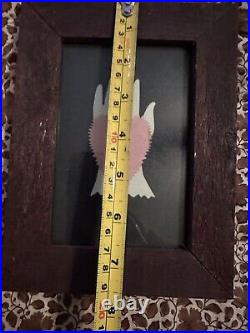 Offering this antique Victorian folk art heart and hand framed valentine momentous. All framed momentous are different as they were traced from one's own hand or of a loved one. This lovely hand has a heart with a jagged edge and a basket weave design with two hearts on the end housed in a simple primitive square frame with paper backing. A beautiful example of a handmade mid 19th century paper love cutout representing a sentiment of friendship, love, charity or benevolence.
Please see pictures for details and measurements.