Antique Pink Coral Goddess Artemis Early Victorian Hand-carved Cameo Pendant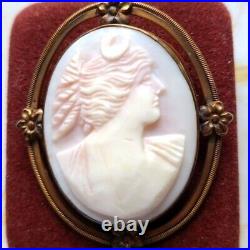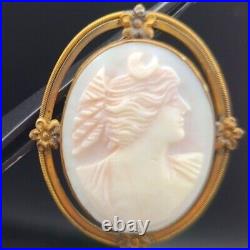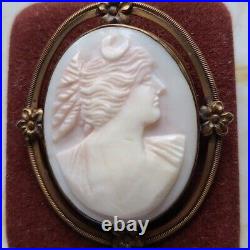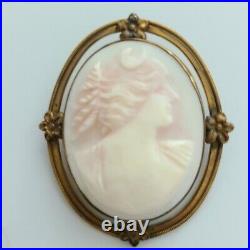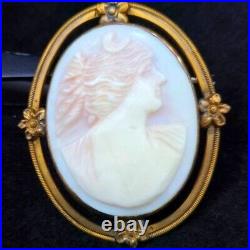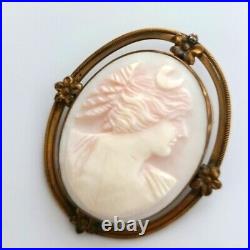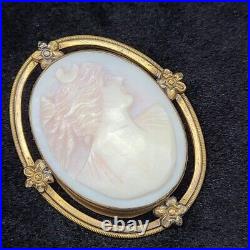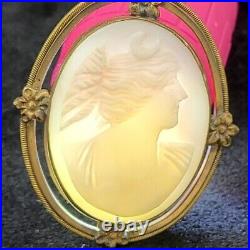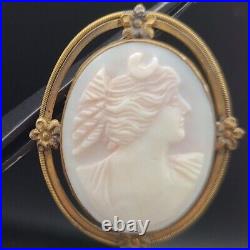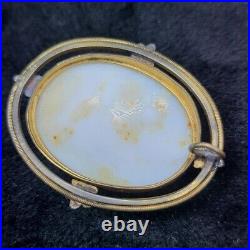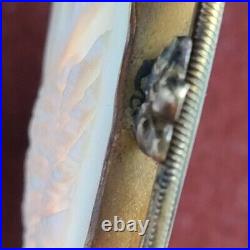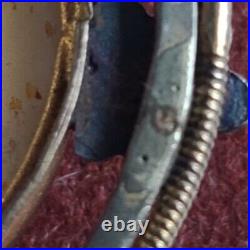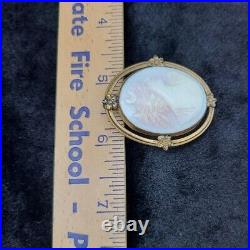 This is a beautiful antique early Victorian hand-carved natural pink coral cameo pendant that depicts the goddess Artemis. She was the Goddess of the moon, the hunt, chastity, and wild animals. She is shown here with her symbol, the moon. Pink coral is among the most beautiful corals in the world; this beautiful cameo showcases this gemstone beautifully.
The carving remains crisp and the small details are still clear. The case is gold-plated metal alloy. This is a quality cameo that is in good antique condition with no cracks or chips. Antique Goddess Artemis natural pink coral carved cameo pendant.