Antique Portrait Queen of Pruss ia Brooch hand painted cameo porcelain with gold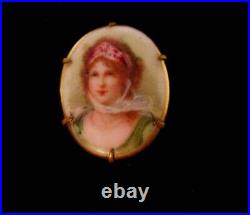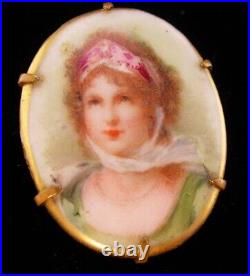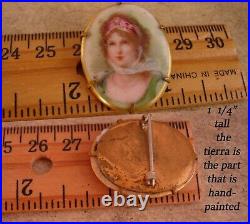 Isn't she just so beautiful? I was told this is the Queen of Prussia. She wore a loose, flowing scarf for a period of time because she had a slight swelling in her neck that she wanted to hide.
People being people, the scarf thing became all the rage. This is 1 1/3 long and she has 18kt gold paint that has highlighted her. This was common back then.
The brooch is in very good shape with very gentle wear. The back has lost some of its coloring. This is early 1900's and not a reproduction. Part is a portrait transfer and part is hand painted.