Antique Pr Hand Painted Porcelain Brooch Pins Excellent Condition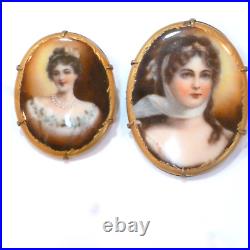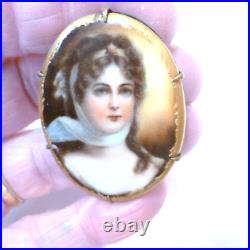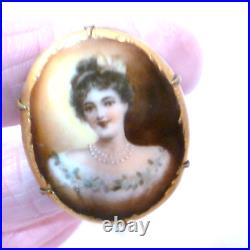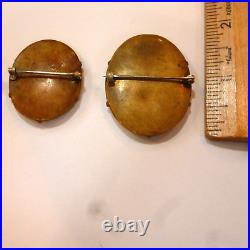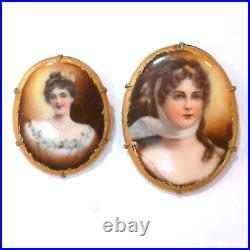 THE ANTIQUE PAIR OF HAND PAINTED PORCELAIN BROOCH PINS IS IN EXCELLENT CONDITION AS CAN BE SEEN IN THE 5 PICTURES SHOWN. THE BROOCHES MEASURE 1 3/4" X 1 1/8" AND 2ND ONE MEASURES 1 3/8" X 1 3/16".
THE PAINTED BROOCHES ARE NO ARE NOT MARKED WITH ARTISTS NAME.