Antique Victorian 1860's 3 Carbuncle Garnets Pin Brooch Pendant 9 Kt GoldEstate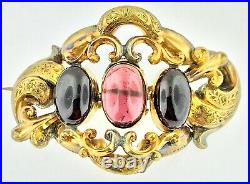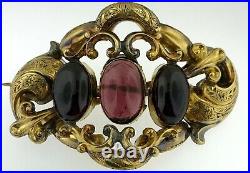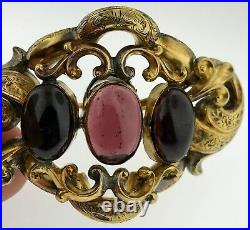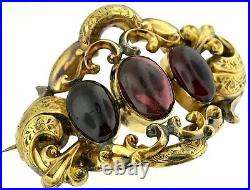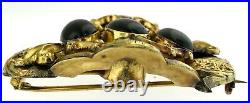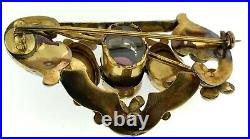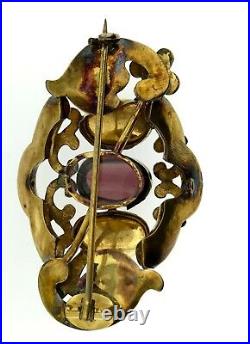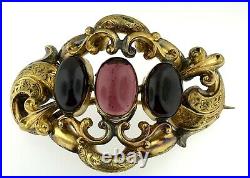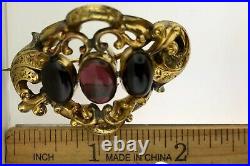 Early Victorian circa 1840's. Made in solid 9Kt Yellow Gold. Features an 3 (three) oval shaped cabochon carbuncle almandite garnets that weighs about 40 cts. Hallmark: None visible, but tests 9 kt. Measures: About 2 Inches or 50mm Long x 1 3/8 Inches or 35mm Wide x 5/8 Inch or 16mm wide or thick.
Amazing details on a spectacular piece with ribbon or bow designs & detailed floral/leafs hand engraving from the Victorian era!