Antique Victorian Era Epergne Vase For Decoration and Centerpiece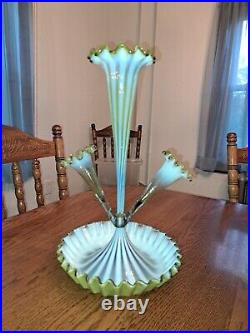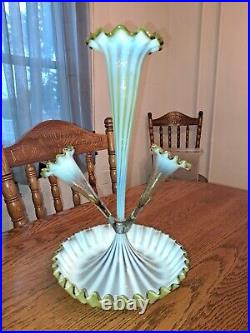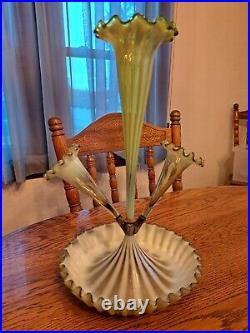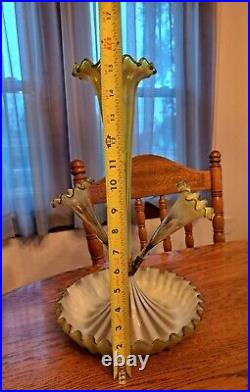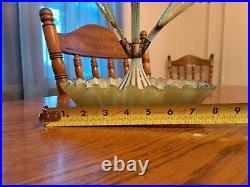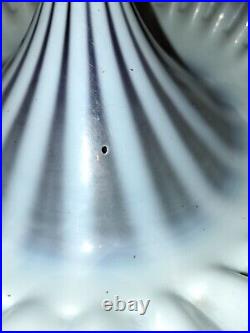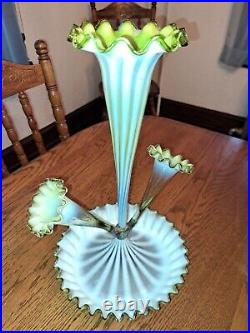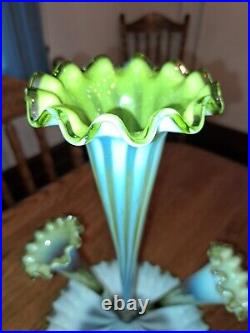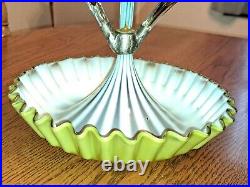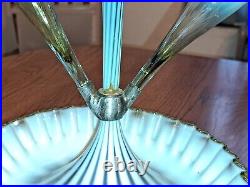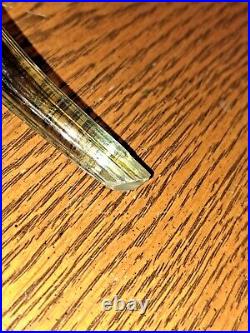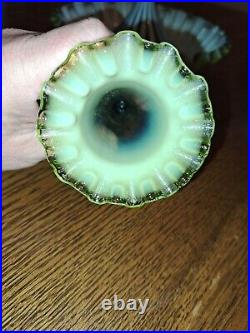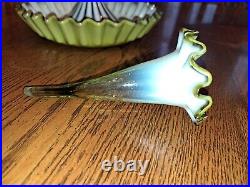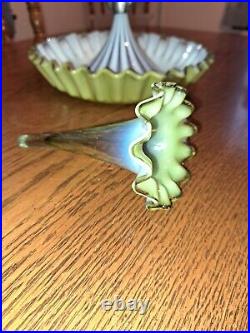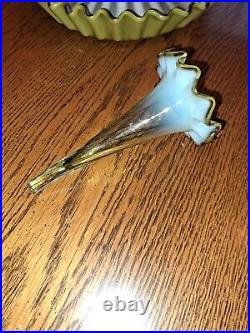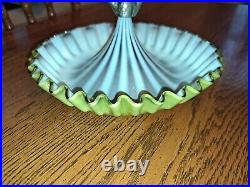 This exquisite epergne table vase is a stunning addition to your collection and the perfect centerpiece for any occasion. Its round shape and hand-blown glassmaking technique make it a unique piece of art that will add glamour to your décor.
The vintage swirl pattern, antique finish, and Victorian style transport you to another era. This large vase, measuring 8 inches in length, 16 inches in height, and 8 pounds in weight, features three removable horns and an abstract art subject that adds to its collectible value. To keep it clean, all you need is a damp cloth or warm water.
Don't miss the opportunity to own an original Victorian epergne vase that will elevate your décor to the next level.