Antique Victorian Hand Painted Porcelain Boy with Cravat Stud Button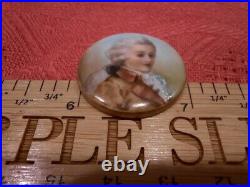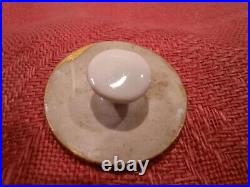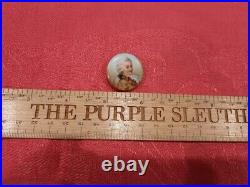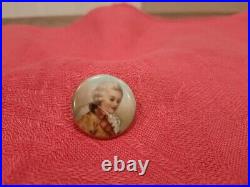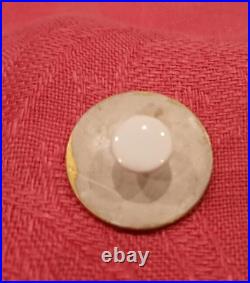 Here is a unique and rare Victorian Porcelain Cameo button with a portrait of a young boy. It needs some cleaning on the back. It is about 1 in circumference.
The cravat around his neck has a slight raised embossed finish.