Antique Victorian Peach Coral Graduated Hand Carved Necklace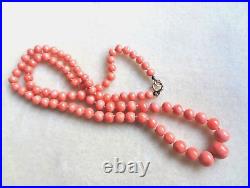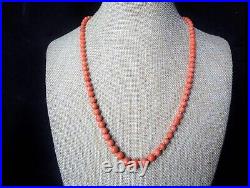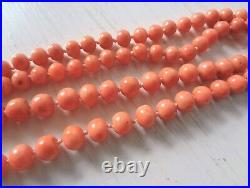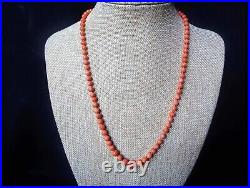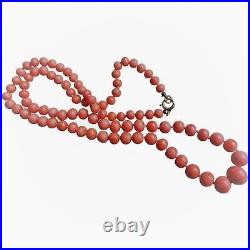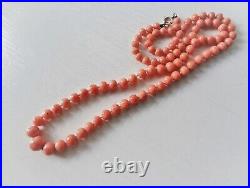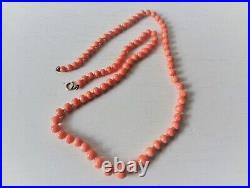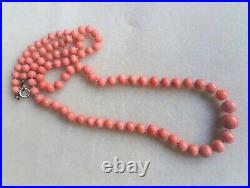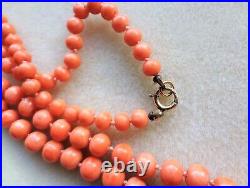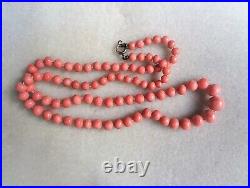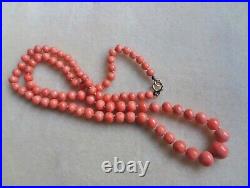 On offer is this beautiful Antique Victorian Peach Coral Necklace with a 12k Gold Filled Clasp. The coral is a stunning deep Peach Pink color with natural striations and inclusions as is natural for all coral and attests to it's authenticity.
If you look closely at the gems you will see they are flat on their ends which means they were all hand carved before the advent of machinery. There is some minor variation in the shape and size of the gems due to them being hand carved. The gleaming coral gems graduate in size from 9 mm to 5 mm at the clasp. The coral is natural and not dyed.
The ring clasp is hallmarked 12k GF. It's a nice long length of 22 inches that weighs 25.3 grams.
Hand knotted with silk thread. This precious coral is not longer being harvested so it makes a great investment because the prices of this rare commodity are rising and coral is much sought after today for it's beauty and rarity.
The coral gems have a high polish that glows. I love the color of this necklace because it's such a unique Peachy pink color with a uniform color throughout the necklace. A fine addition to your collection. In very good condition with no repairs or damage.