Fenton Swirled Purple Ruffled Victorian Gwtw Parlor Table Lamp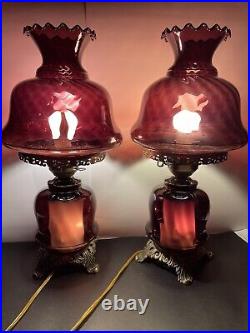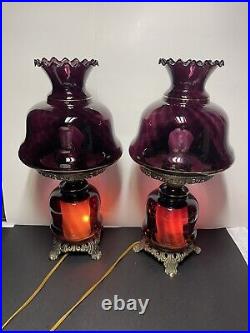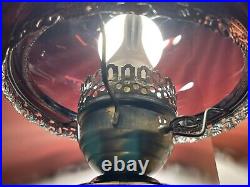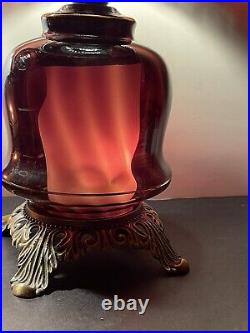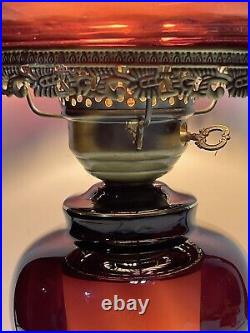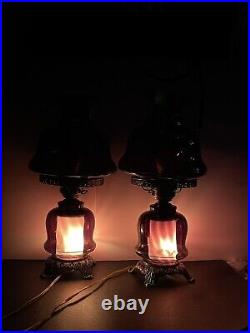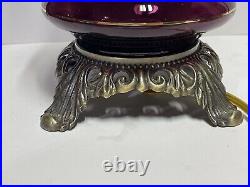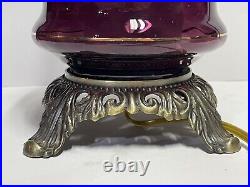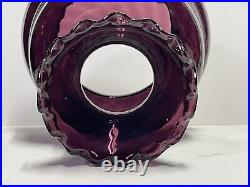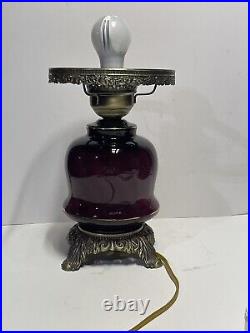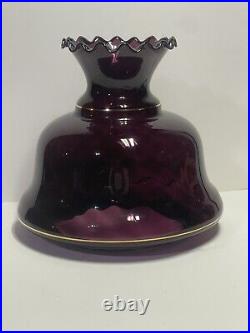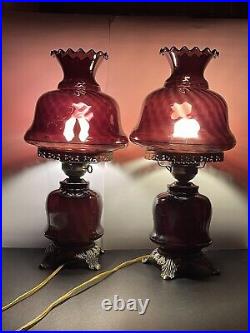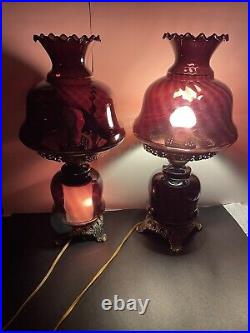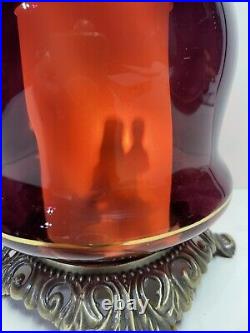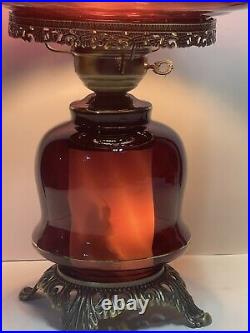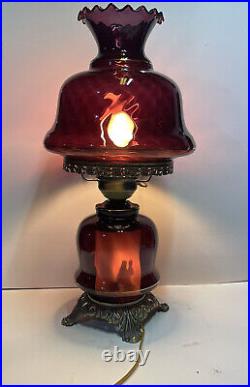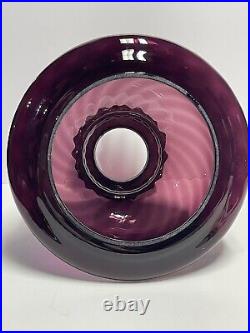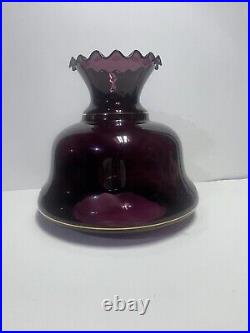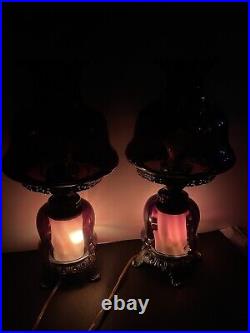 Add a touch of vintage charm to your living space with these beautiful Fenton hurricane swirled purple amethyst, ruffled Victorian GWTW parlor table lamp. These lamps have a unique design with a hand turn switch control style and features both top and bottom lights together or just top half on or bottom half on or both top a n bottom lights on that create a warm warm Purple amethyst inviting ambiance bottom light looks to be a man and a woman silhouette These lamps are made of high-quality glass material with stunning thin gold bands around top bottom an middle with a beautiful gold color cord and is powered by a wall plug-in voltage of 110V. These Table Lamps are perfect for multiple rooms such as study, entryway, living room, bedroom, home office/study, and den.
The lamp has a unit quantity of 2 and belongs to the category of Home & Garden Lamps, Lighting & Ceiling Fans Lamps. The brand name is Fenton and the lamp type is a vintage/retro style.
Get this beautiful table lamp and add a touch of elegance an vintage beauty to your living space.