Framed Antique Victorian Hand Colored Litho Fishel Alder and Schwartz 28x32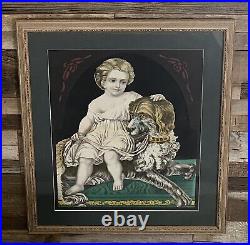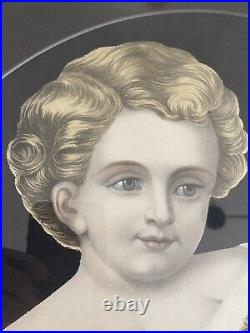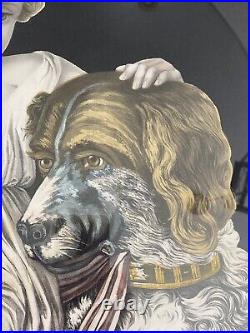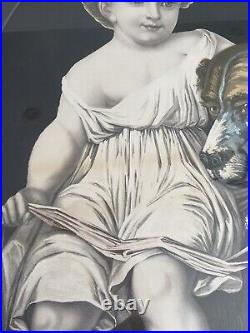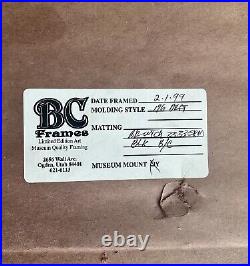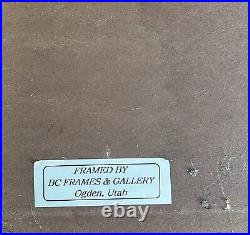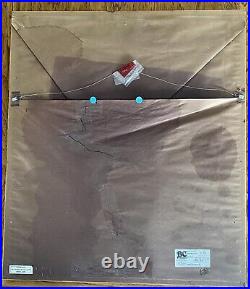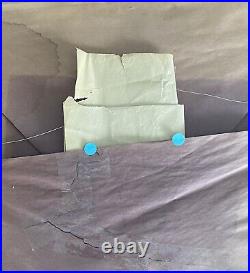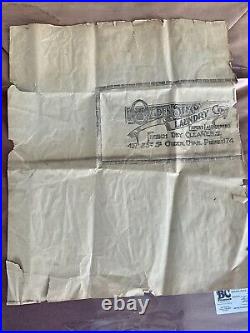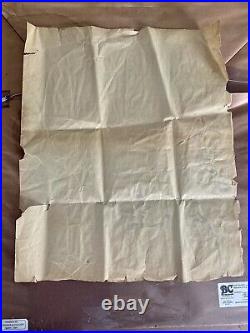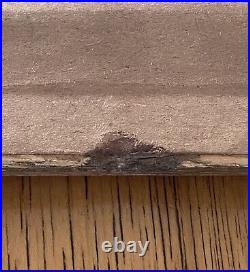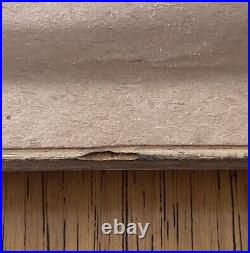 Framed Antique Victorian Hand Colored Print Fishel Alder and Schwartz 28"x32". Museum mounted by BC Frames and Gallery in Ogden Utah on 2-1-1999.
Back has tears (taped, pictured) in the outer envelope that holds a paper (pictured, and included) from an early French dry cleaner in Ogden, Ut that operated on 25th St until 1910ish. I would guess that it was from an earlier mounting of the piece, and was included as part of the dating of the piece. There are two dents on the top, back of the frame that aren't seen from the front while hung (pictured) and some slight yellowing across the center of the photo (pictured) that aren't very noticeable and don't detract from the overall aesthetics of the piece. The overall condition I would grade at very nice based on the age and other factors such as storage, framing, and overall wear of the art piece. See photos as part of the description, and feel free to ask questions.