LARGE ANTIQUE VICTORIAN ERA PENDANT & BROOCH 10KT GOLD With185 SEED PEARLS With BOX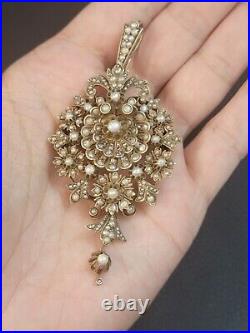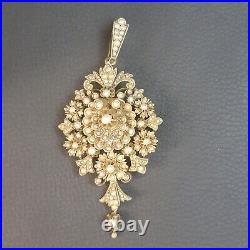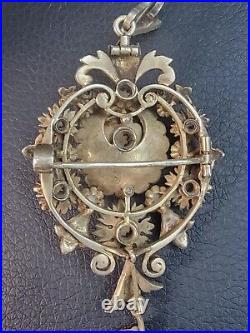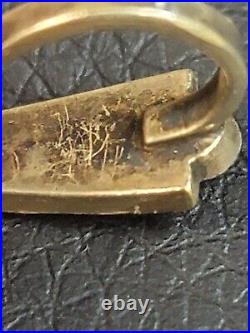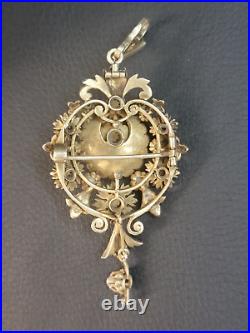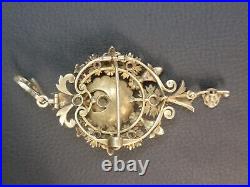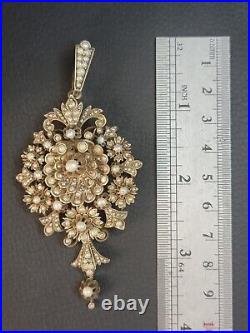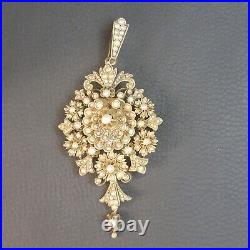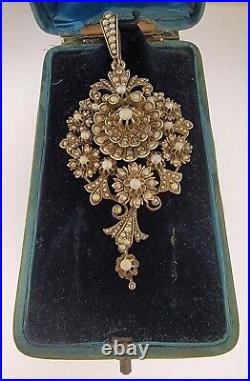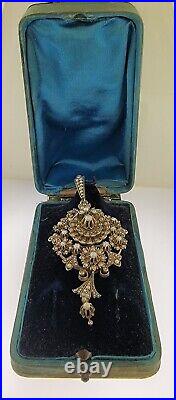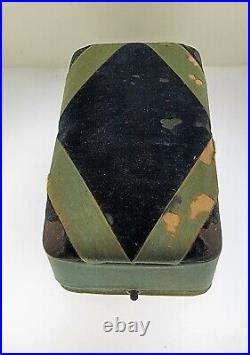 We are pleased to offer you this absolutely Stunning & Unique Antique XIX Century Victorian Huge Dressing Pendant and or Brooch. Absolutely unique, high quality jewelry of museum quality. Fully handmade piece, unique just one in the world.
Brooch -pendant has both a loop or ring at the top and locking pin closure mechanism making it is possible to wear like brooch or pendant. Made from solid tested and warranted 10Kt Yellow Gold decorated with approximately 185 (One Hundred & Eighty Five) Round Natural Seed Pearls of various sizes from 5mm to 1/2mm in size... This large and wonderfully unique antique pendant/brooch has 3 parts or sections: The top large ring for any size chain decorated with 10 natural seed pearls with moves freely: The Floral Shaped center portion which is composed of 7 smaller flower designs with scroll and fleur de lea sections all prong and bead mounted with natural seed pearls of various sizes: The bottom dangle portion which moves freely and with a tulip flower style centerpiece and large pearl dangling below. The tulip flower part is set with 18 natural seed pearls of various sizes.. All Hand Made in the 19th Century Circa 1850.
All in very fine estate condition. Brooch/Pendant Measures : 3 1/2 Inches or 88mm in Length. By 1 1/2 Inches or 40mm Wide by 1.0 Inch or 25mm Deep (thick).
Condition : Very good conservation for its age, please look pictures. This Unique Antique Yellow Gold and Natural Seed Pearls Large Pendant or Brooch was made in Europe in the best tradition of hand made jewelry. Art and can be a wonderful gift for yourself or your loved ones. Please note: We have detailed pictures of the item and they should be considered the part of description. Please feel free to ask as a questions!