True Victorian Hand Made Battenburg Lace Jacket Antique Ivory Vintage 19th C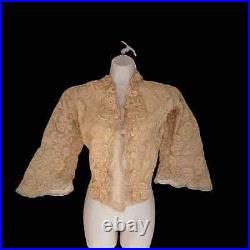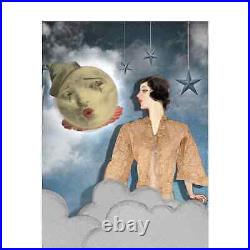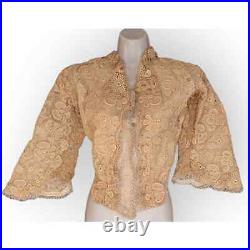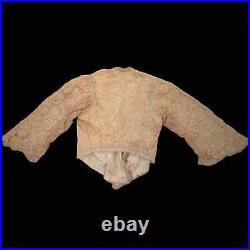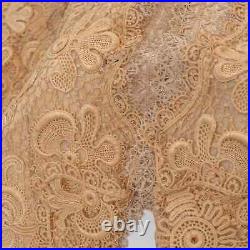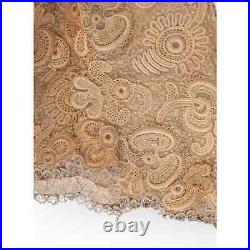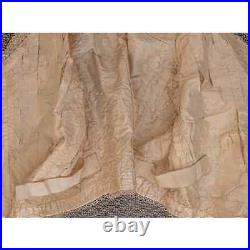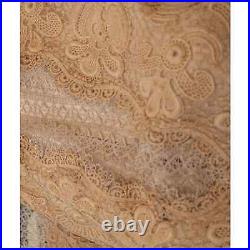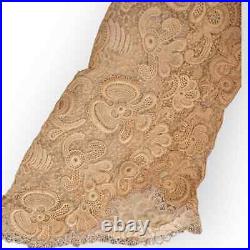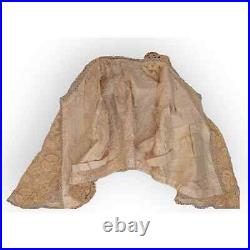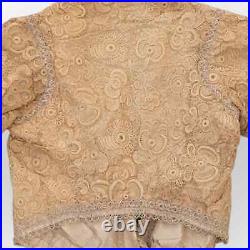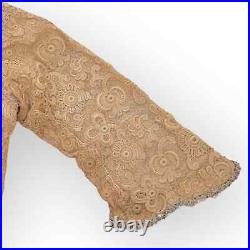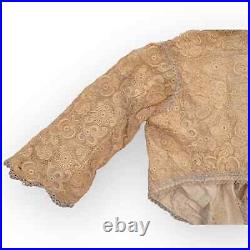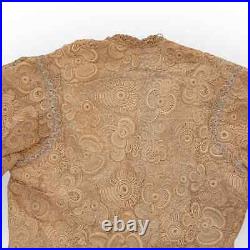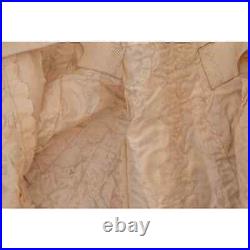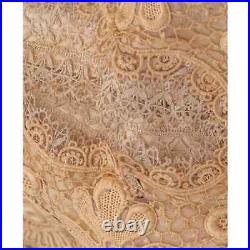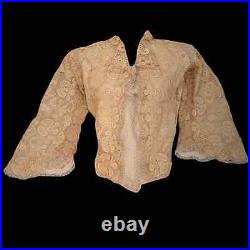 Antique Ivory Victorian Hand Made Battenburg Lace Jacket Vintage 19th. Dating to the Victorian or Edwardian 19th Century or Early 20th Century. Fashioned of a hand made ecru battenburg lace with shattered silk lining.
Lace is antique with the discoloration from being over 100 years old. A beautiful antique Battenberg jacket dating to the 1890s / early 1900s - late Victorian / Edwardian. Fitted, with slight fullness in the sleeves and false blouse lining to create a multidimensional look, with a tie waistband. Lovely lace, with extra long bell sleeves.
This item is one-of-a kind and incredibly rare type of lace. This is not suitable to be worn except for very short periods of time and you would need to completely remove any lining that has shattered before placing it against your skin.
This is a museum piece, perfect for display or for removing the lining and placing a new lining into it and reinforcing all of the seams. Measured Flat (Bust and Waist are doubled).
Photographed outside in indirect natural light. I do my best to catalog any flaws I find in the description of the item. It also helps me to feed my increasingly finicky cat who now only wants the most expensive cat food.
If interested in my photography work simply use a search engine and type in the name Star Foreman.